Monsignor Chester Paul Michael (1916-2014), S.T.D., known by so many who loved him as "Fr. Chet," had several titles: priest, pastor, rector, author, student, teacher, and counselor.
He was born and raised in the rural community of Berkeley Springs, West Virginia. He began his seminary training for the Catholic priesthood at the age of 16 at St. Charles Seminary in Catonsville, Maryland, then attended the Washington Theological Union where he received his Master's of Divinity degree. He was ordained to the priesthood in 1942 in the Diocese of Richmond. His first assignment as a new priest was St. Mary's in Richmond. While there he began preaching with the Mission Band Motor Chapel, and continued this rural outreach for 10 years, often preaching from the back of a pick-up truck. Other assignments included pastor for St. Bede's in Williamsburg and Holy Comforter in Charlottesville.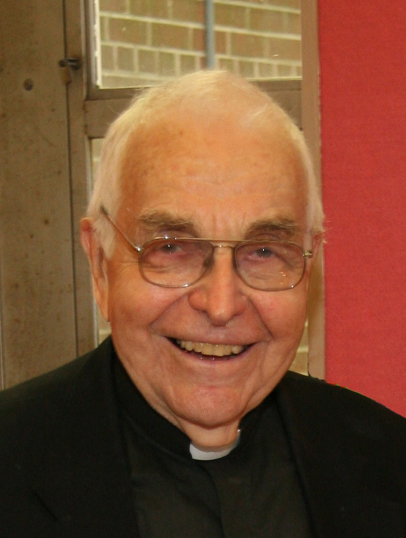 In 1956, he began studies with Fr. Josef Goldbrunner in Jungian psychology at Notre Dame University. This deeply affected the rest of his priestly ministry. Between 1959-1963, he was the founding rector of St. John Vianney Seminary near Richmond. Later he was director of Genesis House, a diocesan retreat center. He gave numerous retreats all over the country to clergy, religious orders, and laity.
In 1963, Father Chet was instrumental in bringing the Cursillo movement to the Richmond Diocese and served as spiritual director for many retreats for the next 50 years.
In 1965, he published his first book, "A New Day of Christianity," and went on to write five more books, including the ever-popular "Prayer and Temperament." He received his doctor of sacred theology degree from St. Mary's University in Baltimore in 1975.
In his retirement, Father Chet saw the need for adult spiritual formation, and in 1989 began his Spiritual Direction Institute (SDI). The two-year course was designed to advance both personal spiritual growth and to train individuals to accompany others as spiritual friends. At the time of his death, more than 600 men and women had been trained in spiritual direction. The course continues to be offered by graduates of the program in four different locations in Virginia.
When he celebrated the 70th anniversary of his ordination in 2012, Father Chet told of a prayer with which he began each day. The first part of the prayer was "Anything, Lord, everything." The second part was the Our Father and the third part was from the Oblation of St. Ignatius of Loyola which ended with "Give me only your love and your grace. With those, I am rich enough and desire nothing more."
More about Father Chet
Homily by Bishop Walter Sullivan for the 60th anniversary of the ordination of Msgr. Chester Michael, April 6, 2002
Blog post from the Holy Cross Abbey – Soul and Psyche by Fr. James Orthmann, Aug. 5, 2014
Eulogy by Dr. Andy MacFarlan, Aug. 6, 2014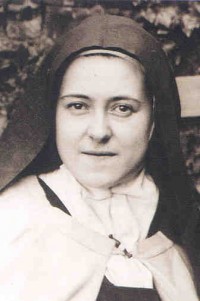 Daily reflection from St. Therese of Lisieux, Father Chet's patron saint