Father Chet, December 1999
The greatest gift we can give to friends and loved ones is our prayer. Through intercessory prayer, we have the power to call down God's blessing and grace upon whomever we choose.
We are free to use this power either for good or for evil. When we pray for another we use this God-given power or ability to bring down upon that person God's blessing, help, grace, and love.
Co-Creators with God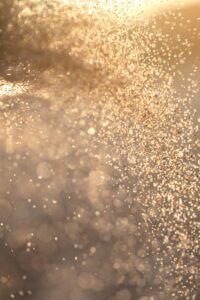 Why doesn't God just go ahead and send these graces and blessings without waiting for us to pray? Actually, God is continually sending forth a stream of grace, love, and blessing upon every creature in the whole of creation.
But, in God's overall plan of creation, we are given the privilege and responsibility to add our energy and power to God's gift of grace. This is part of the dignity and significance God has chosen to share with us. We are called to be co-creators with God in saving the world and establishing the kingdom of God.
Choose to Love
God's choice to share with us His life of love requires God to also share some of His power of free choice. In order to share in God's life of love, we have to be free to choose the opposite of love.
Love is always a free choice; it can never be forced. Let us use this God-given power this Christmas to bless and intercede for all our friends and loved ones.
Let us not limit our intercessory prayer to our loved ones, but let us use this power to bring God's grace upon the whole human race, especially those in greatest need.
I Pray That…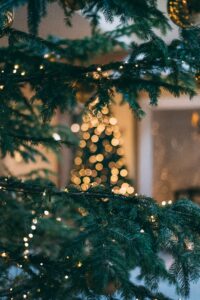 On your Christmas cards, I would like to suggest that you add the prayer that St. Paul uses to pray for his loved ones and for the world. It is found in the Epistle to the Ephesians, chapter 3, verses 14-21:
I fall on my knees before the Father (from whom all fatherhood, earthly and heavenly, derives its name), and I pray that out of the glorious richness of His resources He will enable you to know the strength of the Holy Spirit's inner power, that Christ may actually dwell in your hearts by faith.
I pray that rooted and grounded in love, you may be able to grasp the length and breadth, the height and depth of Christ's love and to experience this love which surpasses all knowledge. So you will be filled with the fullness of God Himself.
To Him Who by His power within us is able to accomplish infinitely more than we ever dare to ask or even imagine, to Him be glory in the Church and in Christ Jesus forever and ever.
---
May the Lord Bless You at this Christmas Season and in the New Year!