Father Chet, April 1977
We are to show the same mercy to others as we hope to receive from God. We must be willing to forgive others "seventy times seven!" – which means to never refuse to forgive. This is the forgiveness and mercy we expect from God as a matter of course.
We promise God in the Lord's Prayer that this will also be the kind of mercy we show our fellow human beings: "as we forgive." If we are hesitant or reluctant in forgiving others, in turn we are asking God to hesitate or be reluctant about forgiving us.
Living Mercy
How does God forgive? He treats us as though the past never occurred. Do we forgive others in the same way? Do we try to blot out completely the hurt that others have caused us and treat them as though the past had not happened? This is what we promise.
We expect unlimited mercy as a matter of course from God. We, too, must be willing to turn the other cheek, to love our enemies, to pray for those who persecute us.
The Gospel seems to identify mercy with perfection (compare Matthew 5:48 with Luke 6:36). Jesus's insistence upon our practice of mercy indicates that it is one of the keys to our growth in perfection.
We are told not to judge others, to be compassionate and tolerant of others, to be patient and long-suffering, to be merciful and forgiving. This portion of the Lord's Prayer challenges us to show a sensitivity to the troubles and problems of others and to show them the same mercy we ask and receive from God.
Lead Us Not into Temptation
A better translation of this petition is: "Do not put us to the test."
This is the plea of a humble person who knows quite well their weaknesses. From past experience they realize how easily one can fall into sin, so they plead humbly with God to take care of them and keep far distant from them those temptations which will be their downfall.
Behind this petition is a recognition of one's inability to cope alone with life's problems without the help of God.
There is reason to believe that this part of the Lord's Prayer was sometimes misunderstood by the early Christians. In the first chapter of the Epistle of James, the author is careful to point out:
"Never, when you have been tempted, say 'God sent the temptation.' God does not tempt anyone." James 1:13
Tribulations, Trials
Actually, the Greek word used here which is translated as "temptation" may also mean tribulation, trial, test, or anything that may be an obstacle or stumbling block to our spiritual progress.
We are challenged to reject the wrong road and take the road which leads to God. If we accept a temptation in the right way, the result will be a stronger adherence to God and His will. Thus, the temptation or trial can become the occasion for continual growth toward sanctity.
If we trust in God and put ourselves in God's hands, our lives will survive and even thrive on the struggle and opposition.
"In him who is the source of my strength, 
I have strength for everything." Phil. 4:13
Deliver Us From Evil
According to the Scriptures there are two kinds of death: physical death of the body and spiritual death by mortal sin. We ask God in this petition to deliver us from both forms of death; and through faith in Jesus Christ we can indeed experience this deliverance.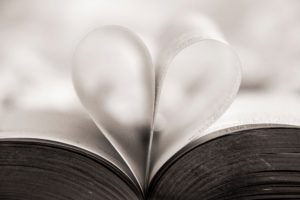 Rescue from physical death comes through the resurrection of Jesus Christ. Deliverance from spiritual death is the grace of salvation which Jesus offers us through his sacrifice on the cross.
St. Paul, in the fifteenth chapter of First Corinthians insists that our resurrection and Jesus's resurrection are in tandem. Therefore, through faith in the resurrection of Jesus, we should also find faith to believe that indeed we will be delivered from absolute and permanent physical death. Belief in our own resurrection gives us the assurance that death is not the end of life, but rather, a turning point, a passing through a doorway to another form of life.
A New Life
The Sacred Scriptures assure us that this new life is considerably more wonderful than anything we might imagine.
"Eye has not seen, ear has not heard, nor has it so much as dawned on man what God has prepared for those who love him." I Cor. 2:9
"Now we see indistinctly, then we shall see face to face. My knowledge is imperfect now, then I shall know even as I am known." I Cor. 13:12
In Weakness is Strength
Besides the evil of physical death, there is the ever-present threat of the evil of sin during our life on earth.
Again, we pray for the deliverance from evil. This makes the final petition similar to the previous one which asks for our deliverance from temptation.
In both petitions, we turn to God from a deep sense of our weakness and helplessness. Actually, this humble petition of acute awareness of our limitations and dependence is, according to St. Paul, the position that most assures our victory over evil.
"In weakness (God's) power reaches perfection. So I willingly boast of my weakness so that the power of Christ may rest upon me. Therefore, I am content with weakness, with distress, with difficulties, for when I am powerless, it is then that I am strong." II Cor. 12:9-10
Amen
"So be it." Some biblical manuscripts add the words: "For thine is the kingdom and the power and the glory forever and ever. Amen."
This doxology was used by the Jewish people at the time of Christ. (Cf. I Chr. 29:ll) The Eastern Christians added it when the Prayer was recited at divine services. Thus, the Greek biblical scribes gradually introduced it into the text of Matthew's Gospel. The Protestant King James Bible adopted this Greek liturgical version of the "Our Father."
In the interests of ecumenism many Catholics today are adding this Old Testament doxology when reciting the Lord's Prayer.
Editor's note: This is the third of three installments from Father Chet's reflections on the Lord's Prayer. The first was published in August and the second in October.