Father Chet, April 1977
"One day Jesus was praying in a certain place. When he had finished, one of his disciples asked him, 'Lord, teach us to pray as John taught his disciples.' He said to them, 'When you pray, say, 'Our Father….'"

Luke 11:1-2
When addressing God, Jesus used the intimate Aramaic family name for Father – "Abba." If he were using English, Jesus would probably have called God "dad," "daddy," or "da da," since this is the equivalent of Abba.
Family Circle
This was a new insight and revelation concerning our relationship with God: God wants to adopt us into his intimate family circle. Jesus assures us that by adoption, we are to God what Jesus was by nature. Saint Paul expresses this clearly in the eighth chapter of Romans:
"All who are led by the spirit of God are sons of God. You did not receive a spirit of slavery leading you back to fear, but a spirit of adoption, though which we cry out, 'Abba' (that is, Father). The Spirit gives witness to our spirit that we are children of God. But if we are children, we are heirs as well; heirs of God, heirs of Christ, if only we suffer with him so as to be glorified with him." (Romans 8:14-17)
As Christians we understand and accept Jesus' intimate relationship of Son to God his Father. The really amazing thing is that Jesus insists that the relationship between God and us is also one of loving father and child.
Relationship of Grace
When we read Sacred Scripture concerning the relationship between God and ourselves, we are always relying on symbol or analogy. We look for some comparison in our human experience to point the way to the relationship God desires to have with us.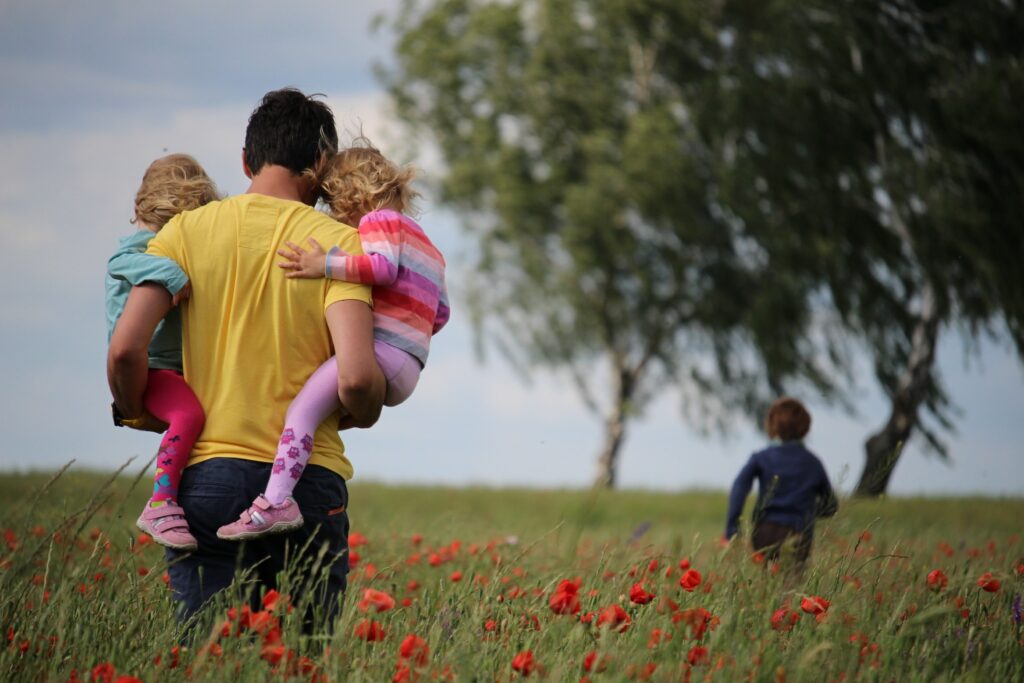 The offer of God to share his life with us will always be a gift, and this is what we mean by "grace." The analogy which Jesus and the other New Testament writers use to explain this sharing of divine life is one of parent and child.
The New Testament affirms in numerous passages that the faith-acceptance of divine life, and our adoption as children of our heavenly Father, carries grave responsibilities. We are challenged to adopt Jesus' style of life, his way of living. This is not asking the impossible, since with the grace of divine adoption, we are also given the necessary help to remain faithful to our commitment.
Life-Long Process
From the very beginning of creation, we were made in the image and likeness of God; but by the grace of faith, baptism, and the sacraments, we are re-created into the likeness of Jesus Christ, and thus become fellow sons and daughters of our heavenly Father.
The process of reshaping our inner being into the likeness of Jesus Christ is life-long and continuous. The life of Jesus as portrayed in the Gospels gives us the model that we must follow to reshape our character, our disposition, and our attitudes toward Christ-likeness.
Sculpted by the Master
We must cooperate in the work of new creation which God wishes to accomplish within us, even when it hurts and goes contrary to what we want. We are like a hunk of granite upon which work must be done before it is cut and chiseled into a likeness of Christ. By willingly exposing ourselves to the hammer blows of the divine sculptor, our partially finished divine likeness will become truly and fully Christ-like.
"As obedient sons and daughters do not yield to the desires that once shaped you in your ignorance. Rather, become wholly yourselves in every aspect of your conduct, after the likeness of the holy one who called you."

1 Peter 1:14
"Endure trials for the sake of discipline. God is treating you as children; for what child is there whom a parent does not discipline? If you do not have that discipline in which all children share, then you are illegitimate and not his children … Now, discipline always seems painful rather than pleasant at the time, but later it yields the peaceful fruit of righteousness to those who have been trained by it. Therefore, lift your drooping hands and strengthen your weak knees, and make straight paths for your feet, so that what is lame may not be put out of joint, but rather be healed." (Hebrews 12:7-8, 11-13)
Our discipline by God, of which the New Testament writers speak, is the struggle required of us to live up to the ideals depicted by the life of Jesus. As Saint Paul says, "For those who love God all things work together unto good" (Rom. 8:28). All of our failures, disappointments, sufferings, and struggles, work together for the formation of our likeness to Jesus, our Brother, and to God, our Heavenly Father.
Called by Name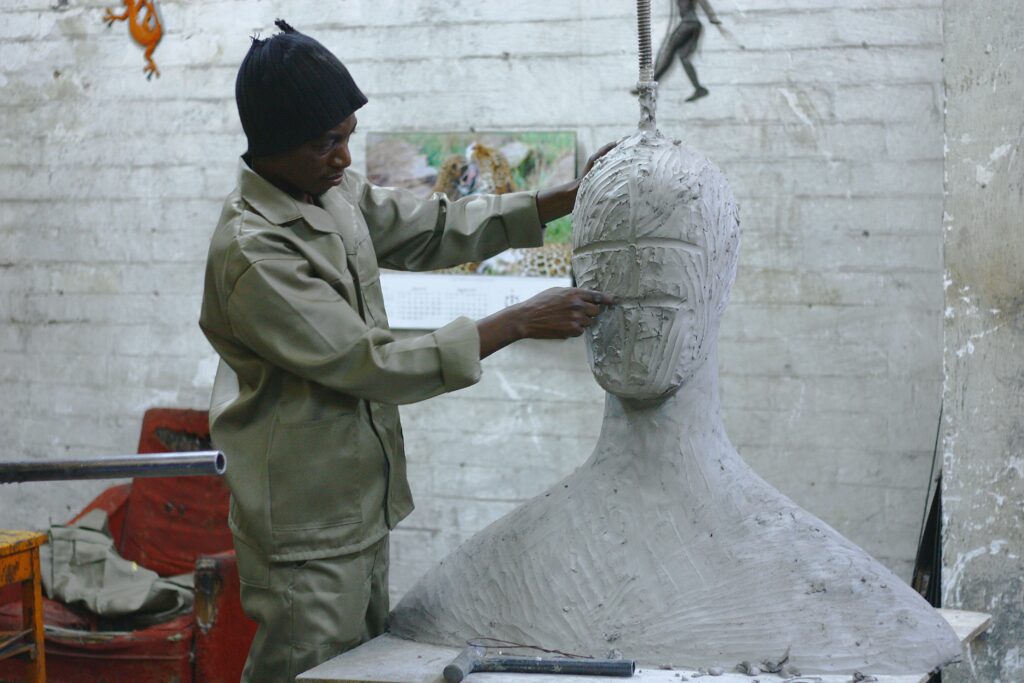 Fatherhood symbolizes protection, strength, guidance, and help. The one who created us and supports us is a loving Father, one upon whom we can depend to show us a great and constant loving kindness. He is the Supreme Being, but is still concerned personally with each one of us in all of our needs.
In the opening verses of Isaiah 43, we are told that we are very precious in the eyes of God: "Fear not, for I have redeemed you. I have called you by name, you are mine…I love you…fear not for I am with you." In chapter 49, God returns to this same theme: "Can a mother forget her infant, and be without tenderness for the child of her womb? Even if she should forget, I will never forget you. Behold, on the palms of my hand, I have written your name" (Is. 49:15-16).
Like a good and loving father, God remains ever by our side, guiding us, protecting us, encouraging us, disciplining us, and strengthening us. We express our trust and assurance in this every time we say, "Our Father."
Our Father
Jesus instructs us to say, our Father, not my Father, to remind us of the family of humankind coexistent with the fatherhood of God. If all believers of Jesus Christ have God as their Father, then we are all related to one another as brothers and sisters in the same family.
Just as divine adoption entails certain duties toward God, our heavenly Father, similarly we have a responsibility to show deep love toward all our brothers and sisters. If the whole human race is one family, we have obligations toward other peoples similar to those we have toward our blood relatives – those of our immediate family.
Naturally, the further away a family member lives from us, the more difficult it is to give them directly, the love and service we can offer to those whom we see every day. Nevertheless, the responsibility toward all these brothers and sisters who might live on the other side of the world remains.
UNITED HUMANITY
The fatherhood of God and the brotherhood and sisterhood of humankind go together. We cannot sincerely accept God as our heavenly Father unless we are willing to accept all races, all peoples throughout the world as our brothers and sisters.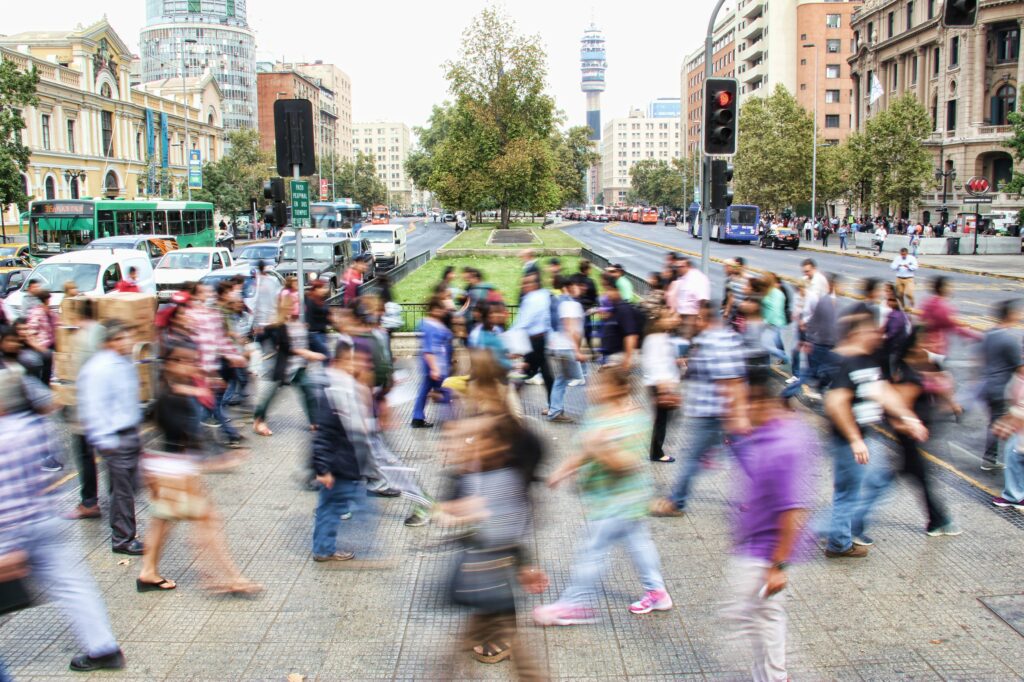 Throughout the Lord's Prayer, the first-person plural is used, not the singular: "Give us this day our daily bread. Forgive us …. Lead us not into temptation…deliver us from evil."
If we take the Lord's Prayer seriously, this use of the first-person plural has serious implications. Second only to his sense of oneness with God was Jesus's sense of oneness with the whole human family. He showed love and compassion especially to the outcasts of society, those whom others neglected to consider their brothers and sisters, to those who were suffering and in need.
Ministry to the needs of the human family is every much as needed today as it was in the first century of the Christian era, when Jesus walked the dusty roads of Galilee. We still have countless poor people, outcasts, those who are lonely, suffering, and imprisoned.
If we wish to say the Lord's Prayer sincerely, we must see all suffering members of humanity as our family, and we must minister to them.
"Anyone who says he loves God and hates his brother is a liar. One who has no love for the brother he has seen cannot love the God he has not seen. The commandment we have from Him is this: whoever loves God must also love his brother"

1 John 4:20-21